Print This Post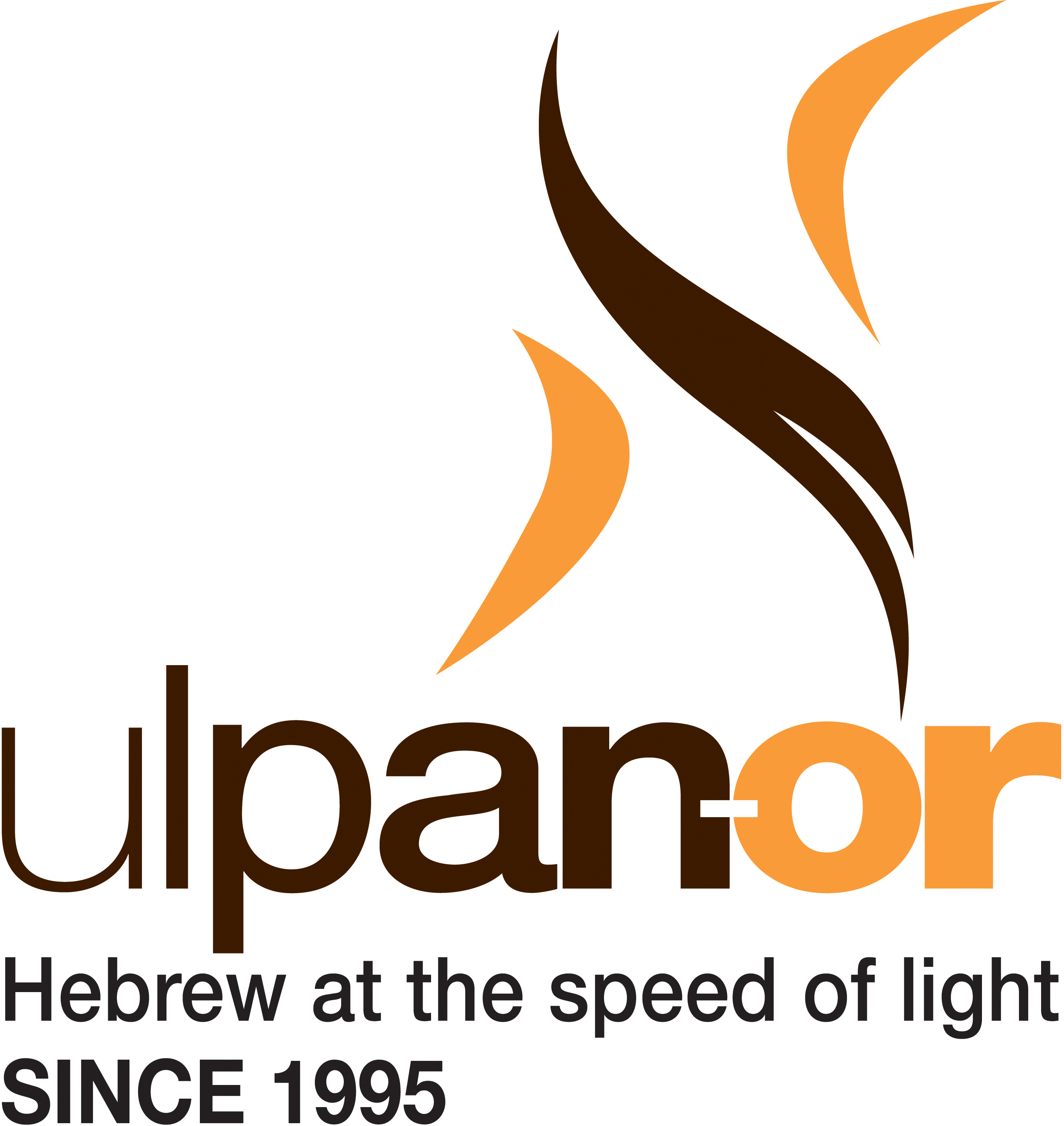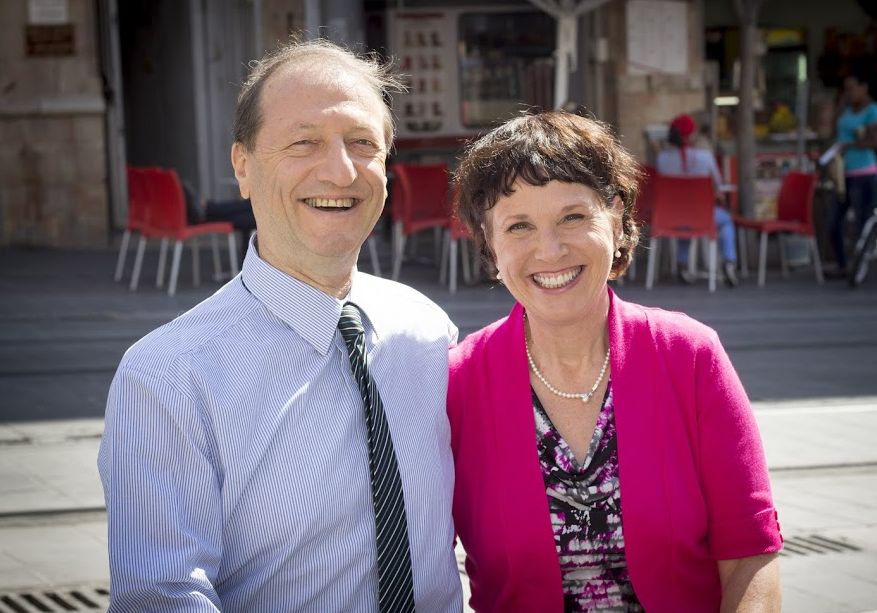 Love and Rebirth
Shalom,
Today is a special Tu B'Av day of love, but first we would like to share with you a few of the last week's highlights at Ulpan-Or:
We hosted in our Jerusalem branch a group of teachers from the U.S. and Canada, who came for a four-day intensive seminar to master their skills in teaching Hebrew in their schools using Ulpan-Or iHebrewTM curriculum.
This very intensive seminar, led by our head of overseas institutions unit, Ophir, was very successful.
The pa
rticipating teachers experienced a plethora of indoor and outdoor activities and we got very warm feedback for them.
We look forward to achieving a very succsessful implementation of our Hebrew curriculum in their institutions.
We also hosted a group of the American West Point academy cadets who were able in just a couple of days gain sufficient vocabulary and confidence to orient themselves in Jerusalem and even buy food in Hebrew in the recently opened Hadar Mall food court.
And now back to Tu Be'Av – ט"ו באב
Tu Be'Av is the Day of Joy and Love and we would like to share with you a few facts and stories associated with it.
Tu b'Av is the 15th of the Hebrew month of Av – ט"ו באב
(Tet = 9, Vav = 6; 9+6=15)
Coming less than a week after the sorrowful mourning of Tisha b'Av (on the 9th of Av the day of destruction of the Temples ), Tu b'Av is considered to be the Jewish holiday of love.
As the Hebrew calendar is lunar, Tu b'Av occurs in the middle of the lunar month on a full moon.
Linking the full moon Tu b'Av is characterized with love, fertility, and romance.
The first mention of Tu b'Av is in the Mishna , where it says (attributed to Rabban Shimon ben Gamliel),
"There were no better days for the people of Israel than the Fifteenth of Av and Yom Kippur, since on these days the daughters of Jerusalem go out dressed in white and dance in the vineyards".
What they were saying:
Young man, consider who you choose (to be your wife).
According to the Talmud, on this day the "tribes of Israel were permitted to mingle with each other".
The holiday was instituted in the Second Temple period to mark the beginning of the grape harvest, which ended on Yom Kippur.
Tu b'Av is a popular date for Jews to hold weddings, coming only a few days after the end of the three-week period (from the Fast of Tammuz, commemorating the breach of the walls of Jerusalem, until Tisha b'Av, commemorating the destruction of the Temple) in which weddings are prohibited.
In Israel, Tu b'Av is celebrated as a day of love. While it is a regular workday, music and dance festivals are typically held to celebrate the day.
Israelis give cards and flowers to their loved ones on Tu b'Av and the date is popular for weddings.
These customs are observed by all segments of Israeli society, whether they consider themselves religious or non-religious.
Let's now listen and study a beautiful song
"This Summer You'll Wear White"
by Naomi Shemer.
Click on the link/picture below to watch the video clip.
https://www.youtube.com/watch?v=oCezgzbCZBk
This Summer You will Wear White
This summer you will wear white
and will think bright thoughts
maybe you'll get a love letter
maybe we'll make elections
I will vote for you and you will vote for me
and together we'll be a majority
if this summer you'll wear white
and pray for goodness
This summer you will wear white
and go out this way
this summer we'll make a wedding
and your part will be with the brides
I will vote…
We will go out of our minds this summer
and after we'll know serenity
a miracle will happen to us this summer
if only you wear white
I will vote…
בקיץ הזה תלבשי לבן
בקיץ הזה תלבשי לבן
תחשבי מחשבות בהירות
אולי תקבלי מכתב אהבה
אולי נעשה בחירות
אני אבחר בך ואת בי תבחרי
וביחד נהיה לרוב
אם בקיץ הזה תלבשי לבן
ותתפללי לטוב
בקיץ הזה תלבשי לבן
וככה תצאי לבלות
בקיץ הזה נעשה חתונה
ויהי חלקך עם הכלות
אני אבחר בך
נצא מן הדעת בקיץ הזה
ואחר כך נדע שלווה
יקרה לנו נס בקיץ הזה
אם רק תלבשי לבן

אני אבחר בך
Transliteration:
Til'beshi Lavan
BAKAYITZ HAZEH TIL'BESHI LAVAN
TAKH'SHEVI MAKH'SHAVOT BEHIROT
ULAY TEKABLI MIKHTAV AHAVAH
ULAY NA'ASEH BEKHIROT
ANI EV'KHAR BAKH VE'AT BI TIV'KHARI
UVEYAKHAD NIHYEH LE'ROV
IM BAKAYITZ HAZEH TIL'BESHI LAVAN
VE'TITPALELI LETOV
(X2)
BAKAYITZ HAZEH TIL'BESHI LAVAN
VEKAKHAH TE'TZI LEVALOT
BAKAYITZ HAZEH NA'ASEH KHATUNAH
VIY'HI KHELKEKH IM HAKALOT
ANI EV'KHAR…
NETZE MIN HADA'AT BAKAYITZ HAZEH
VE'AKHAR KAKH NED'A SHALVAH
YIK'REH LANU NES BAKAYITZ HAZEH
IM RAK TIL'BESHI LAVAN
ANI EV'KHAR…
NOTE:
During the month of August Orly and I will be traveling overseas lecturing and presenting at the ZFA (Zionist Federation of Australia) conference, as well as meeting with schools and community leaders in Melbourne, Sydney, Hong Kong and Singapore.
Therefore our newsletters will be "on vacation".
We look forward to resuming those in September.
Love,

Orly & Yoel
Many people ask us for a permission to redistribute our newsletters – by all means, please do feel free to forward this newsletter to anyone you wish!
Our archive of posts and newsletters may be found at:
https://www.ulpanor.com/category/newletter/