Golden Friday?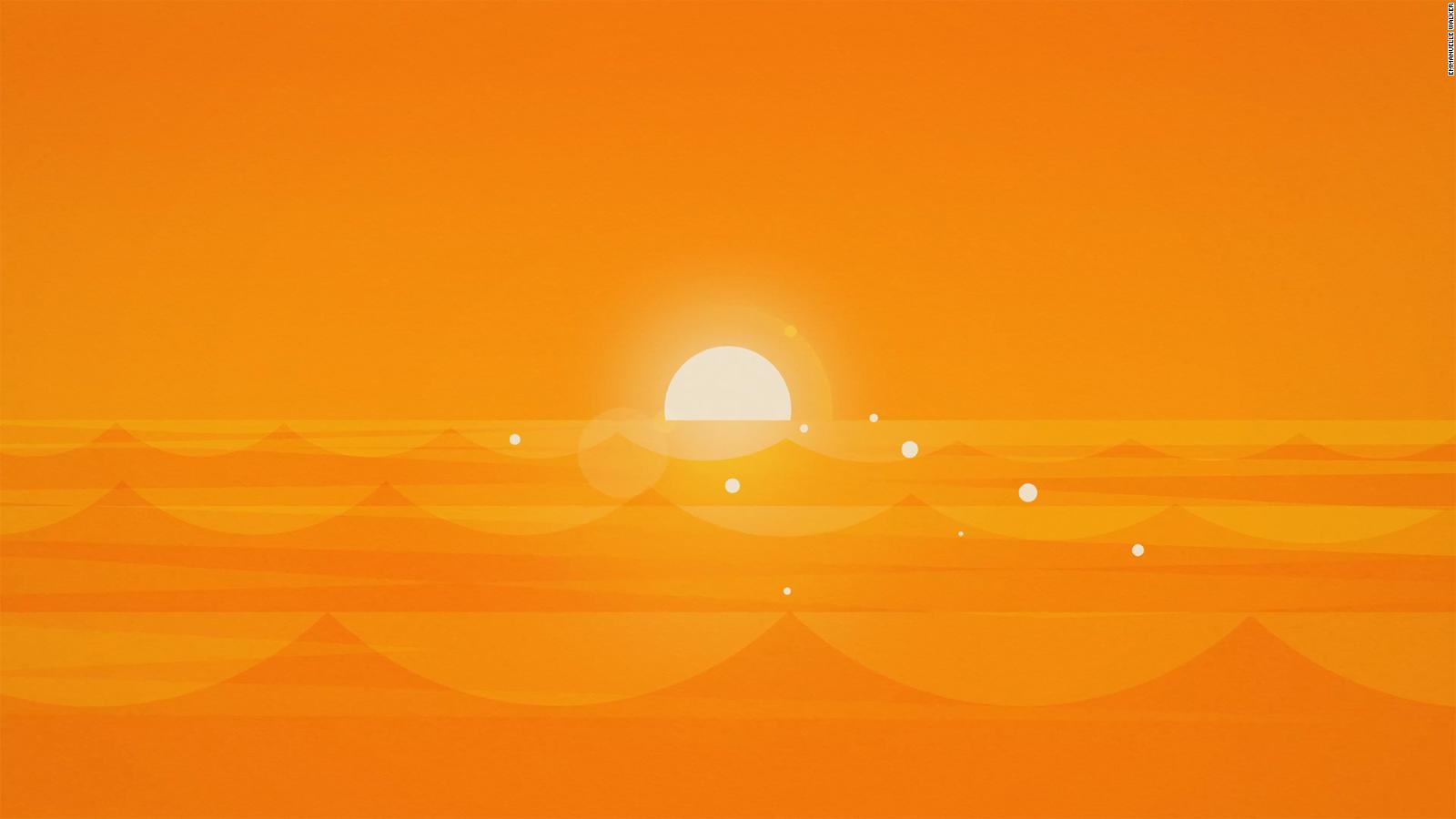 Shalom,
These days significant part of the Western world is immersed in a shopping spree due to the "Black Friday" phenomenon.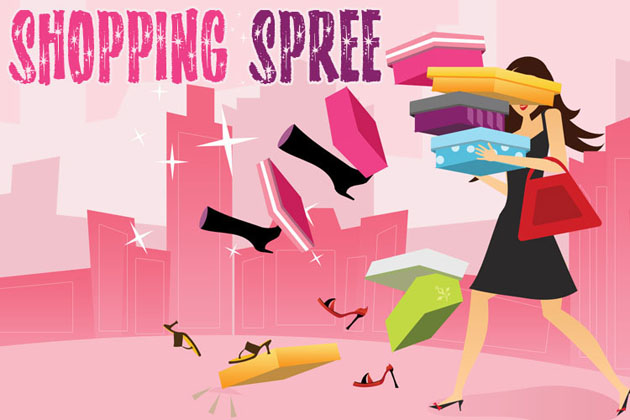 Actually, the phrase Black Friday originated from accounting terms, meaning going to "Black" (which means positive – profit) from "Red" (which means negative – loss).
However, "Black" is usually associated with something sad, or negative in our lives.
The Hebrew translation of "Black Friday'" is 'YOM SHISHEE' HASHAKHOR' – יום שישי השחור.
And it is interesting to note that the Hebrew root – שחר of the word black has an additional meaning.
The verse in 'Song of Songs' (1:5) says:
…שְׁחוֹרָה אֲנִי וְנָאוָה בְּנוֹת יְרוּשָׁלִָם
Dark am I, yet lovely, daughters of Jerusalem
In this case the words שחורה (SH'KHORAH) is translated as 'Dark'
However some commentators translate it as 'Beautiful' .
So the verse would start as: Beautiful am I and lovely…
In Hebrew the word שחר – SHAKHAR means 'Early Sun'.
עלות השחר – 'ALOT HASHAKHAR' – refers to 'first shine' of the morning sun GOLDEN rays.
Thus, maybe we can use in Hebrew the term 'YOM SHISHEE HASHAKHOR' – יום שישי השחור would actually mean:
'The Golden Friday'
an optimistic tone that stimulates the mind and frees the spirit.
And we at Ulpan-Or are announcing now the week of our
'GOLDEN FRIDAY' during which we will offer special discounts on a variety of our Hebrew programs for your mind and spirit.
This week will end on Friday, Nov 30th.
Contact our office at office@ulpanor.org or click below
to find more out about our special offers.
This Shabbat we will read the Torah Portion VaYishlakh in the book of Genesis.
Jacob returns to the Holy Land after a 20-year stay in Kharan and sends angel-emissaries to his brother Esau in hope of a reconciliation.
However, being told that his brother is on the warpath with 400 armed men, he understands that Esau has other intentions.
Jacob sends Esau a large gift consisting of hundreds of heads of livestock to appease him.
Jacob and Esau meet, embrace and kiss, but eventually part ways.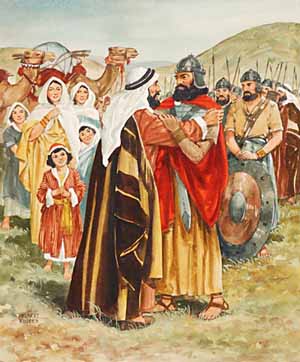 Following that meeting between the brothers there is a verse:
וַיָּבֹא יַעֲקֹב שָׁלֵם עִיר שְׁכֶם, אֲשֶׁר בְּאֶרֶץ כְּנַעַן, בְּבֹאוֹ, מִפַּדַּן אֲרָם; וַיִּחַן, אֶת-פְּנֵי הָעִיר
And Jacob came in peace to the city of Shechem, which is in the land of Canaan, when he came from Paddan-aram; and encamped before the city. (Gen, 33: 18)
The word שָׁלֵם "Shalem", used in this verse has several meanings in Hebrew:
whole, entire, complete, unharmed, full, safe, unabridged
But what does it mean regarding the state of Jacob in that verse?
There are several explanations to the expression SHALEM – "in peace" (as in the Hebrew word שלום – SHALOM) in this context.
The commentator Rashi explains and provides 3 meanings:
1. Unharmed with his body – after the fight with the
angel.
2. Full with money, even after giving many presents to
his brother Esau.
3. Unabridged with his studies – Jacob did not forget his
learning of Hebrew tradition even after 20 years of
being at Lavan's (his idol-worshiping father in law).
There is another interpretation by Khatam Sofer:
SHaLeM שלם – can be interpreted as an acronym:
SH ש – this is the first letter of שם, SHEM (name)
L ל – this is the first letter of לשון, LASHON (tongue, language)
M מ – this is the first letter of מלבוש, MALBUSH (clothing)
What he meant to say is that even after staying in an idol-worshipping environment for 20 years, Jacob still kept three special things related to his family.
1. Name – Jacob kept special Hebrew names for his
children

2. Language – Jacob kept using the Holy language
(Hebrew)

3. Clothing – Jacob and his family wore clothes, different
from those in the land of Lavan

Our sages also stated that due to the fact that People of Israel kept these 3 things in Egypt, they were eventually redeemed.
And now a little bit of Hebrew:
Let us take a look at the root שלם SHALEM .
SHALEM – שלם– Whole
LEHASLIM – להשלים – to complete, to reconciliate
HASHLAMA – השלמה – reconciliation, fulfillment
LE'SHALEM – לשלם – to pay
(In Hebrew it actually means to "complete" by giving money in return for something that the other party is missing by giving you something you pay for.)
SHALOM – שלום – Peace
SHABBAT SHALOM – שבת שלום – "Have a peaceful Shabbat"
SHOKHER SHALOM – שוחר שלום – Peace seeker
SA' LE'SHALOM – סע לשלום – bon voyage, go in peace, have a nice trip
Watch and listen now to a nice Israeli song "A song for Peace". (Includes translation and transliteration).
https://www.youtube.com/watch?v=Sz8O0OcAA3c
Shabbat Shalom,
Yoel & Orly
Many ask us for a permission to redistribute our newsletters. By all means, please do feel free to forward this newsletter to anyone you wish!
Access the archive of our previous posts at:
Subscribe to our newsletters on our website at the bottom of the home page:
https://www.ulpanor.com/category/blog/
________________________________________________________