A Perspective on The History of Nations
A Perspective
on
The History of Nations
Shalom,
This week's Torah portion spans the Flood מבול – , its causes and aftermath, leading to the tower of Babel – מְגַדֵּל בְּבַל events and to the consequential dispersion of humanity.
Here we find certain key words which are repeated within a given passage, or strewn throughout the text.
In the first section there are two words that are repeated several times over, while later on. scattered in a number of places, are a few derivatives of Noach's name – נח.
In the previous portion 5:29 Noach's name was explained:
וַיִּקְרָא אֶת-שְׁמוֹ נֹחַ, לֵאמֹר: זֶה יְנַחֲמֵנוּ מִמַּעֲשֵׂנוּ, וּמֵעִצְּבוֹן יָדֵינוּ, מִן-הָאֲדָמָה, אֲשֶׁר אֵרְרָהּ יְהוָה.
"Now he called his name Noach, saying, this one will comfort us… "
The root for the verb נחם "to comfort," in this instance, is נ ח ם (nun, chet, mem), pronounced nachem.
Noach's name, however, does not contain the consonant "m" (the letter "mem" in Hebrew). It only has two Hebrew letters – נח
And whereas in his evil generation he was a commfort to G-d, his name actually means "rest" (n.u.ch, noon, vav, chet).
In Genesis 6:6, there is another reference to the root n.ch.m. – נחם
We read there, "And G-d repented [or "regretted" that is, "was sorry"] that He had made man on the earth."
In this case "repented" is "(va)yinachem." But how is "comfort" related to "regret" or to "being sorry"?
The root n.ch.m's primary meaning is to be "sorry," which indicates that only deep empathy with another's sorrow can be a source of genuine comfort at a time of grief.
At the end of our Torah portion, an explanation is given for the name Ba'vel – בבל (Babel).
According to 11:9, "Ba'vel" was so named because "there G-d confused (mixed) the language" of the builders of the tower.
However, the verb "confuse" used in verse 9 is "balal," – בלל
Ba'vel actually means (in the Sumerian and Akkadian languages) "Gate of El."
In 11:7 another similar sounding verb – navla – נבלה is used in what is translated as "let us confuse [their language]," while the literal meaning of the verb is "cause to decay."
This is similar to a withered flower – פֶּרַח נוֹבֵל
Thus the very condition of decay and confusion, which characterized the core of the said society, ended up also typifying its members' form of communication.
In this respect, R' Hirsch points out that all world languages are actually a "decayed' form of the original Holy Hebrew language – Lashon Hakodesh, which was used to create the world.
Here are his words:
G'd intervenes and as a result "their language became withered" ( 7::lJ) , lost its "life" ( 7) ; for a language lives only as long as "its expressions are uniform," i. e. as long as one associates with the words the same conceptions, thoughts and ideas.
Men may continue to speak the same language-yet they will fail to understand each other if they acquire different (i.e. opposing) views and ideas.
This holds equally true for the community which can realize its plans and projects only if its individual members agree in their attitude and approach.
Otherwise the community will break apart.
In this Torah portion there are three names that call for our attention.
All three persons are second cousins:
The first is Yefet's (Japheth) grandson, the son of Yavan (Javan) – Dodanim – דודנים
The second is Cham's (Ham) grandson, the son of Cush – Nimrod נמרוד.
The third is Shem's grandson by his son Arpachshad, who was named Ever – עבר (Eber).
Yavan – יוון is the Hebrew word for Greece.
Down the road of history Greece will become a major power over the entire world).
His cousin, Cham's grandson, Nimrod, is the one who built Ba'vel; a place which will become synonymous with the world's hierarchal systems, especially as pertaining to religious matters.
Nimrod נמרוד – means, "we will rebel," and rebelling he does by setting up his own kingdom, as a direct counterfeit of G-d's Kingdom(10:10).
The third cousin, Shem's grandson Ever – עבר, is of the firstborn lineage.
It is his name which is given to the entire race – the Hebrews ("Ivrim" עברים – ) who are to represent G-d's Kingdom on earth.
The name Ever is derived from the verb to "pass or cross over," – עבר a fact that this race will be demonstrating throughout biblical history, beginning with Avram, who was the first "Hebrew" – עִבְרִי
The Midrash states that the whole world was on one side – עֵבֶר, while Abraham stood on the other עֵבֶר הַשֵּׁנִי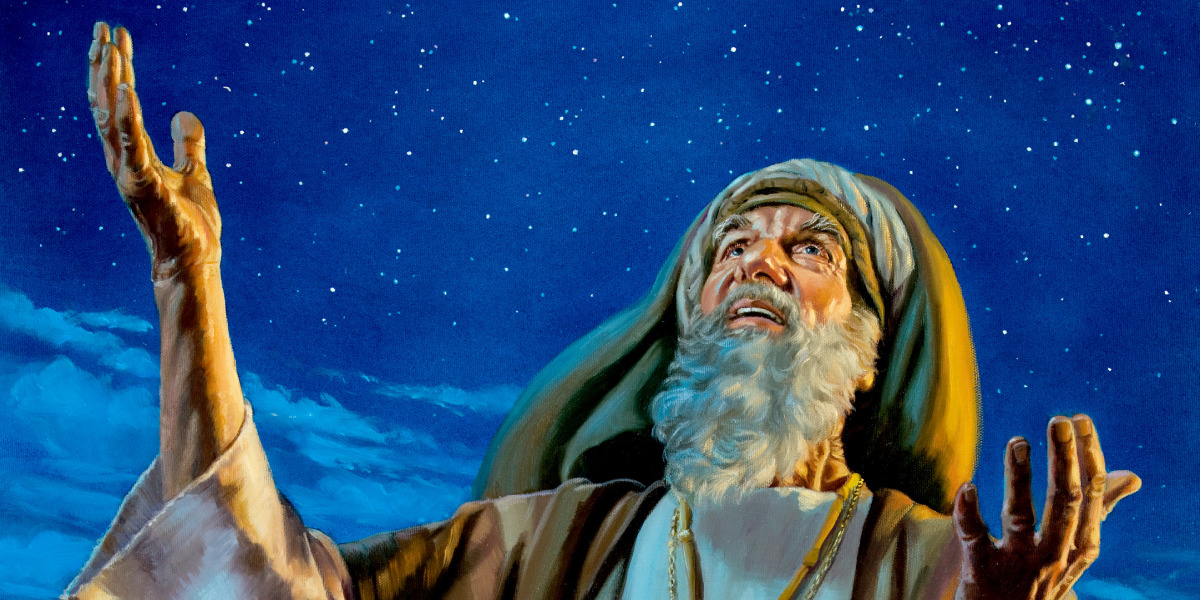 ____________________________________________________________________
With the start the annual Torah reading cycle, you are welcome to subscribe to our "B'Reshit" eBook at a very special monthly subscription price of only $4.99
This multimedia eBook presents the reader with fascinating insights, parables and commentaries associated with all the ten weekly Torah portions included in the book of Genesis.
Following is the link to this eBook.
https://gx210.infusionsoft.com/app/storeFront/showProductDetail?productId=1013
Shabbat Shalom,
You can find our previous posts at:
https://www.ulpanor.com/category/newletter/