Shalom,
This Shabbat the Torah readings in Israel and elsewhere in the world will relate to the latest portion of the book of Numbers.
In Israel this week's Torah portion is just the last one – Mass'ei in the book of Numbers (Bamidbar), while in the Diaspora the reading will be combined including the two last portions Matot & Mass'ei.
Thus, everywhere in the world next week's reading will the same – the first portion in the book of D'varim (Deuteronomy).
The name of this week's Torah portion Mass'ei –מסעי means 'journeys'.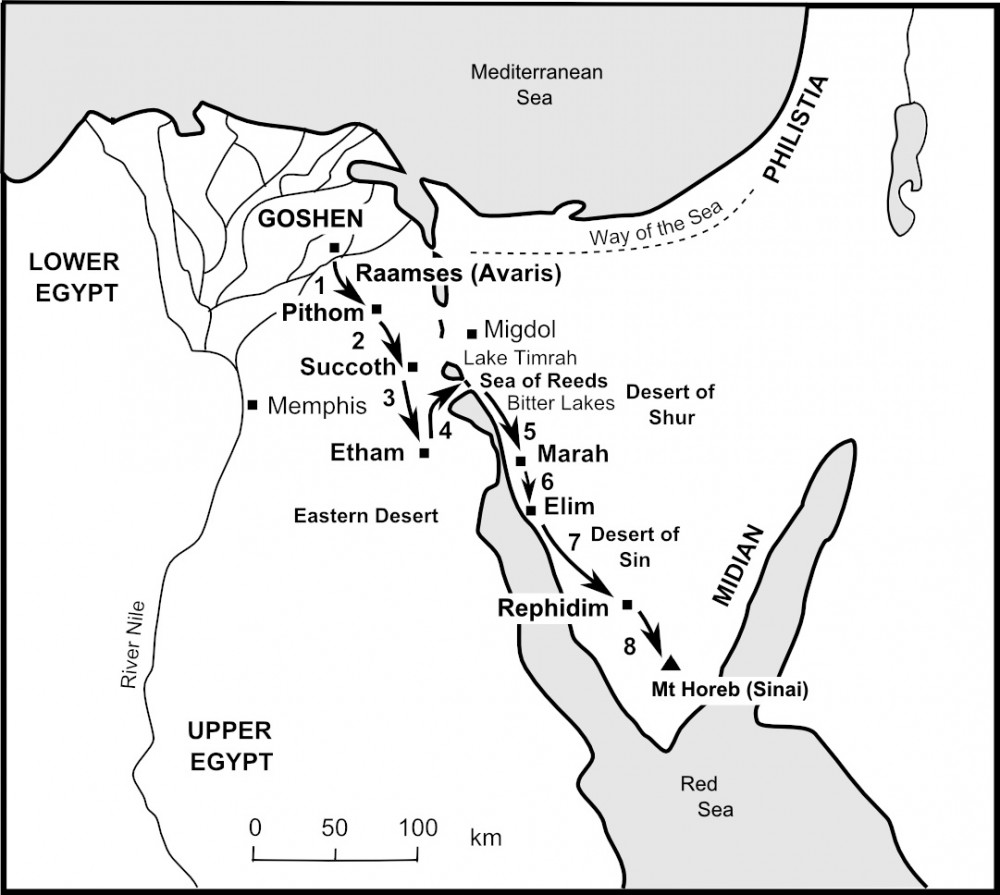 This reminds us that our life is composed from personal "journeys" and that from time to time we should take a retrospective look at it to understand how each journey/event is like a dot that connects to another dot and another dot, and another dot, and only retrospective provides us with a full picture when we can see the connections.
And it brings us the life story of Steve Jobs, the founder of Apple.
Jobs was a genius college dropout.
After his one 1972 semester as a paying student, he his studies at Reed College were discontinued, he burned all the savings, but still hung out at the college for 18 months more, studying calligraphy.
Jobs said when he gave Stanford's 2005 graduation speech:
"Throughout the campus every poster, every label on every drawer, was beautifully hand calligraphed…I learned about serif and sans serif typefaces, about varying the amount of space between different letter combinations, about what makes great typography great. It was beautiful, historical, artistically subtle in a way that science can't capture."
Jobs told Stanford's graduates:
"When we were designing the first Macintosh computer, it all came back to me. And we designed it all into the Mac. It was the first computer with beautiful typography.
If I had never dropped in on that single course in college, the Mac would have never had multiple typefaces or proportionally spaced fonts…
Sometimes only retrospectively connecting supposedly unrelated events in our lives do we understand the meaning and the contribution of each such event to our growth.
Although Torah portion Mass'ei speaks of both journeys and camping as described:
"They left X and they camped in Y. They left Y and they camped in Z."
Yet, its name is related only to journeys.
Thus, one of the most basic lessons from Mass'ei is that every person, young or old, educated or ignorant has to "journey", be constantly on the move, rising from one level to the next higher level in his understanding of and in his connection to higher spiritual spheres.
And the reason 'journeys' appear in plural, hints to us, not only that the challenge to grow is constantly renewed, but also, that this challenge includes both the body and the soul.
The Torah lists 42 such journeys.
The great kabbalist Ari refers to the number 42.
According to him, this number 42 hints to the divine name of 'Mem Bet'-42 that is coded into the part of the liturgy called 'Ana B'khoach' – אנא בכח of the daily prayers.
אַנָּא בְּכֹחַ גְדֻּלַּת יְמִינְךָ תַּתִּיר צְרוּרָה

קַבֵּל רִנַּת עַמְּךָ,שַׂגְּבֵנוּ,טַהֲרֵנוּ, נוֹרָא

נָא גִבּוֹר דוֹרְשֵׁי יִחוּדְךָ כְּבָבַת שָׁמְרֵם

בָּרְכֵם טַהֲרֵם רַחֲמֵי צִדְקָתְךָ תָּמִיד גָמְלֵם

חֲסִין קָדוֹשׁ בְּרוֹב טוּבְךָ נַהֵל עֲדָתְךָ

יָחִיד גֵּאָה לְעַמְּךְ פְּנֵה זוֹכְרֵי קְדֻשָּׁתְךָ

שַׁוְעָתֵנוּ קַבֵּל וּשְׁמַע צַעֲקָתֵנוּ יוֹדֵעַ תַעֲלֻמוֹת
With your great power release the bonds of exile from your people.
Receive our prayer, the prayer of your people, elevate us, and purify us, great one.
Please O, mighty one .Keep us safe, protect us from harm and save us.
Bless us, give us strength with your grace, reward us and have mercy on us.
O, great one with your powers, guide your congregation with kindness.
Superior, the one and only, come back to your people, people who worship you and remember your holiness.
Accept our plea, hear our bitterly cry. You, the one who knows the true hidden way.
This prayer is a sort of a formula, which, like a ladder leads us into the higher spiritual realms.
According to the Ari, we also say the Ana B'Khoach formula during the Kabbalat Shabbat service because there is no greater journey of the week than into the spiritual power of the higher worlds of Shabbat.
Click below to listen to a nice musical version of it.
https://www.youtube.com/watch?v=w0BhBqu-DTw
HEBREW CORNER
Let's explore some modern uses of the Hebrew word – מסע – MASA.
מסע – MASA – journey, travel
but, also:
מסע – MASA – campaign
מסע בחירות – MASAH BE'KHIROT – election campaign
Wishing you to have meaningful and fulfilling life journeys,
Shabbat Shalom
Yoel & Orly
In addition to our one-on-one courses, in September we will start offering our NEW Active HebrewTM programs, designed for very small groups (only 2-4 participants) in our Israeli branches as well as for those who participate in our Guided Distance Learning programs.
For details please contact us at:
https://www.ulpanor.com/contact/
Many ask us for a permission to redistribute our newsletters. By all means, please do feel free to forward this newsletter to anyone you wish!
Access the archive of our previous posts at:
https://www.ulpanor.com/category/blog/
Subscribe to our newsletters on our website at the bottom of the home page: