Words from The Desert

Shalom,
This Shabbat we will read the Torah portion יתרו – "Yitro" in the book of Exodus.
In this portion the Torah tells us about Moses' father-in-law, Jethro, who hears of the great miracles which G‑d performed for the people of Israel, and comes from Midian to the Israelite camp, bringing with him Moses' wife Ziporah and their two sons.
Jethro notices how overloaded Moses is with judging alone the people of Israel according to the Torah laws.
Jethro advises him to appoint a hierarchy of magistrates and judges to assist him in the task of governing and administering justice to the people.
On the sixth day of the third month (Sivan), seven weeks after the Exodus, the entire nation of Israel assembles in the Sinai Desert at the foot of Mount Sinai to receive the ten commandments as part of the Torah.
On this day, "they came to the Sinai Desert."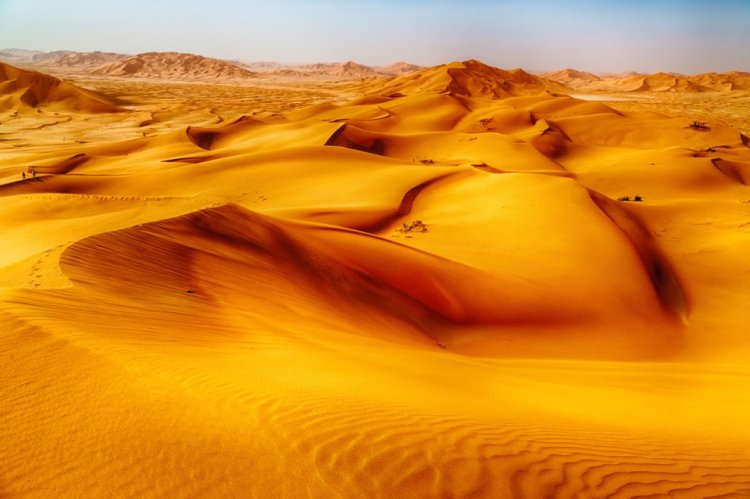 Question:
Why was the Torah given in a desert – a desolate and inhospitable locale?
And indeed the Hebrew word Sinai is related (sound-wise) to the Hebrew word for "hatred" (sin'ah).
It alludes to heightened disdain of the people of Israel for the subterfuges of materialism.
The Sinai desert was not only ownerless but also barren; there was no water and no vegetation to provide food or clothing.
According to the Midrash, God gave the Torah in the desert because He wanted to teach us a fundamental truth about it.
If G-d had given the Torah in a settled area, that would have implied that it was tied somehow specifically to the people of that place.
He therefore gave the Torah in the ownerless desert, making it clear that it does not belong to anybody in particular; anybody that so chooses can make the Torah their own.
According to the Talmud God gave the Torah in the desert because He wanted to teach us a fundamental truth about the nature of the study of the Torah.
"If a person humbles himself like the wilderness, which everybody treads upon, then the Torah is given to him as a gift."
HEBREW CORNER
It is interesting to note the in Hebrew the root דבר
"DAVAR" is the same one for the following words:
Desert – miDBAR –

מ

דבר
Speak – meDABER –

מ

דבר
Word / Thing – DAVAR – דבר

Commandment –

DIBER – דבר

Ten commandments –

ASERET HADIBROT –
עשרת הדברות
It implies that when a person is in a desert (miDBAR) – remote from obstruction of "noises" of the daily life, he can then be exposed to the real WORD (DAVAR), absorb and internalize it.
To subscribe to our unique interactive multimedia eBook
'Hebrew from Insight Out' – The Book of Exodus (Chumash Shemot) – click below
https://gx210.infusionsoft.app/app/storeFront/showProductDetail?productId=885
And we at Ulpan-Or are here to help you learn and use Hebrew.
Shabbat Shalom,
Yoel & Orly
Many ask us for a permission to redistribute our newsletters. By all means, please do feel free to forward this newsletter to anyone you wish!
Access the archive of our previous posts at:
https://www.ulpanor.com/category/blog/
Subscribe to our newsletters on our website at the bottom of the home page: