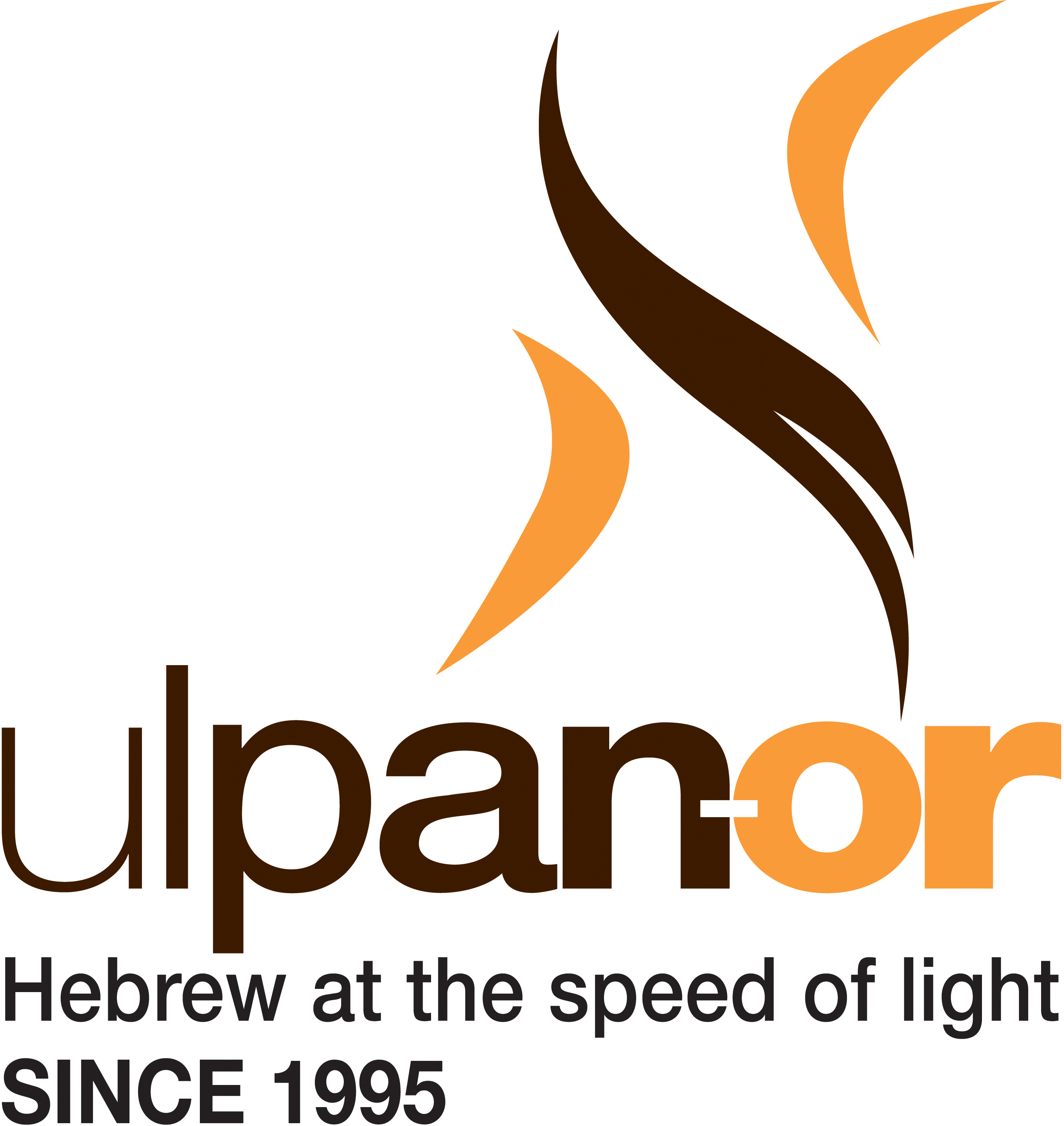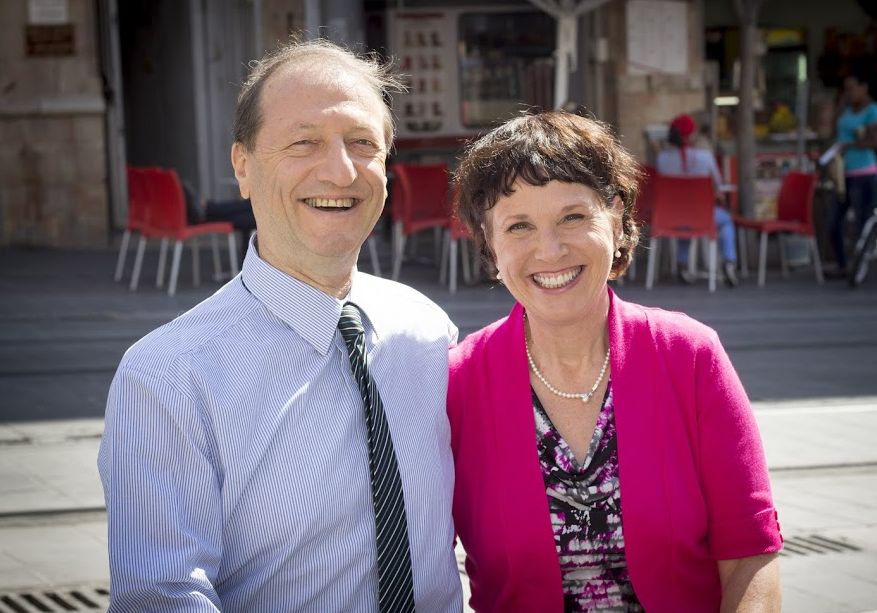 ​
Light and Be Lit
Shalom,
This week's Torah portion "Be'haalotkha" starts with the description of lighting up the Menorah – the sacred candelabrum with seven branches used in the Temple.
Let's look at a few areas associated with the Menorah.
דַּבֵּר, אֶל-אַהֲרֹן, וְאָמַרְתָּ, אֵלָיו
בְּהַעֲלֹתְךָ, אֶת-הַנֵּרֹת אֶל-מוּל פְּנֵי הַמְּנוֹרָה יָאִירוּ שִׁבְעַת הַנֵּרוֹת
Speak unto Aaron, and say unto him: When thou lightest the lamps, the seven lamps shall give light in front of the candlestick. (Numbers, 8:2).
The word – בְּהַעֲלֹתְךָ "behaalotkha," which is translated as "when you light", literally means, "when you raise up."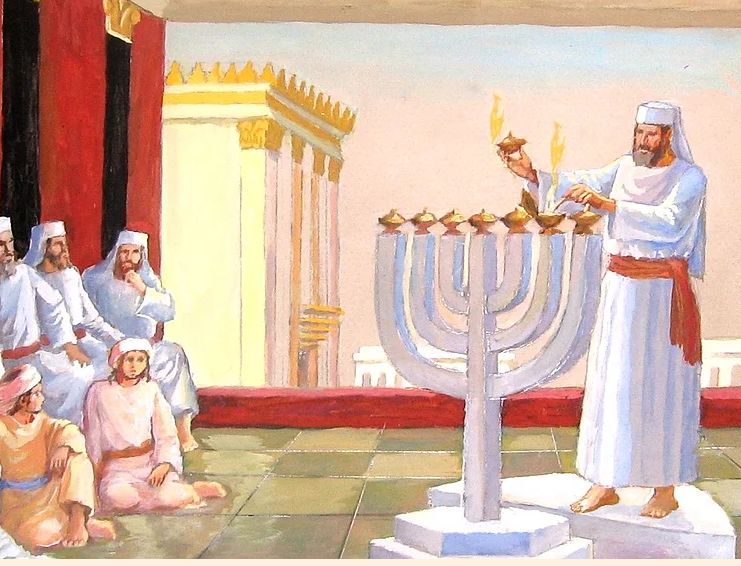 The Torah commentator Rashi explains that this alludes to the principle that one must kindle the light until the flame "goes up" by itself.
Thus, when one lights up the soul of another person and brings him closer to his existential roots, one must do it in such a way that the other person can keep the flame going by himself – continues to be lit and no longer needs the assistance of the "lighter."
Although this command was given to High Priest Aaron specifically concerning the lights of the Sanctuary, it is applicable to every single person.
Every person is responsible to involve him/herself in the work of "lighting" up his own soul as well as the soul of other people.
וְזֶה מַעֲשֵׂה הַמְּנֹרָה מִקְשָׁה זָהָב, עַד-יְרֵכָהּ עַד-פִּרְחָהּ מִקְשָׁה הִוא
כַּמַּרְאֶה, אֲשֶׁר הֶרְאָה יְהוָה אֶת-מֹשֶׁה–כֵּן עָשָׂה, אֶת-הַמְּנֹרָה
This was the form of the menorah: hammered work of gold, from its base to its flower it was hammered work; according to the form that the Lord had shown Moses, so did he construct the menorah.(8:4)
"Hammered work of gold," means that the menorah was to be made of a single piece of gold, beaten or pounded with a hammer and other tools, until it assumed the proper shape.
The Torah demands that the menorah be made out of one piece of gold, just as the all people of Israel are actually one entity.
Every person is incomplete by himself, without the rest of the people, just as in the human body, the foot needs the head to function no less than the head requires the foot for mobility.
The base of the menorah symbolizes the lowest level of people; the flowers, those on the highest spiritual plane.
Likewise, a person who desires to transform himself into a "menorah," to kindle his Godly spark and be illuminated with the light of Torah, should also do the same to himself – working on his character until he assumes the desired proper form.

And now a little bit of Hebrew:
Rise –

לעלות

(LA'ALOT)

Raise up –

להעלות

(LE'HA'ALOT)

Raise, increase

(n)

– עליה

(ALIYAH)

Immigration (to Israel) –

עליה (ALIYAH)

New immigrant (in Israel) –

עולה חדש

(

OLEH KHADASH

)

How much does it cost? –

כמה זה עולה

(KAMA ZE OLEH)?

Rise and fall –

עליה וירידה

(ALIYAH VE'YERIDAH)
Listen to a beautiful song by Shlomo Gronich about the grueling journey of Ethiopian Jews on their long way (most of it – on foot) to immigration to Israel.
https://www.youtube.com/watch?v=U1GlfmwoFAE
Shabbat Shalom
Yoel & Orly
Our archive of posts and newsletters may be found at:
https://www.ulpanor.com/category/newletter/