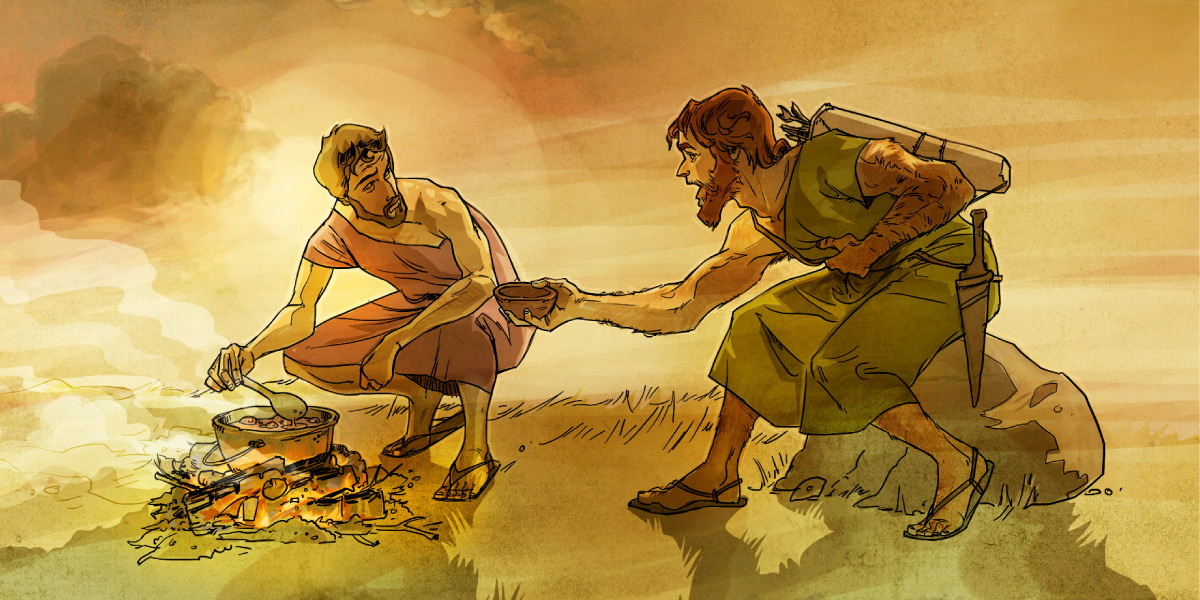 Shalom,
This Shabbat we will read the Torah Portion "Toldot" in the book of Genesis.
The big tension between the two twin brothers Jacob – יעקב and Esau is unfolded here.
The name Yaakov contains within it the word "eikev" (heel) – עקב
Jacob is born holding on to his brother's heel, demonstrating his attention to the details that are so easily trampled on and overlooked.
For Jacob, the nuances and details of the day-to-day life are top priority. This awareness strengthens his commitment to the framework within which the details belong.
Esau's name, on the other hand, hints to his lack of concern with details.
Our sages explain that the name "Esau" comes from the word "asui,"
עשוי
meaning "completed."
The Midrash even tells us that Esau was born with his mouth full of teeth and with a beard on his face.
Esau was interested only in the finished, final product, not the details – and this approach led to his eventual rejection of the big picture – the birthright.
Yaakov asks Esav to sell him his birthright and Esav easily does so.
וַיֹּאמֶר, יַעֲקֹב: מִכְרָה כַיּוֹם אֶת-בְּכֹרָתְךָ, לִי
VAYOMER YA'AKOV: MIKHRA KHAYOM ET B'KHORATKHA LI..
And Jacob said: 'Sell me first thy birthright… (Gen. 25:31)
Eventually Esav sold Ya'akov his birthright for a pottage of lentils.
In this case the Macro (or maybe the desire for an immediate gratification) prevented the Micro to gain sufficient weight in making such an important decision as waiving the Birthright.
As said the famous architect, Mies van der Rohe:
"G-d is in the details"
And now a little bit of Hebrew:
Let's now address some additional Hebrew roots,
words and expressions.
Lentils in Hebrew is – ADASHIM – עדשים
In Modern Hebrew we nowadays use the idiom:
MAKHAR BIN'ZID ADASHIM – מכר בנזיד עדשים
(Sold for a pottage of lentils)
It means – "sold something valuable at a very cheap price"
This portion starts with:
וְאֵלֶּה תּוֹלְדֹת יִצְחָק, בֶּן-אַבְרָהָם
VE'ELE TOLDOT YITZHAK BEN AVRAHAM…
And these are the generations of Isaac, Abraham's son…
The Hebrew word "TOLDOT" in this context is translated as Generations.
However, its root is associated with Birth – LEIDA, meaning in this verse – TOLDOT – those born from Yitzhak.
Now we would like to dwell on two Hebrew roots:
Leida – לידה – Birth and MAKHAR – מכר – Sell.
LEIDA
In Hebrew the word for 'Homeland' – 'Moledet' comes from the root Leida birth.
M'ya

led

et – Midwife –

מיילדת

Yom

Hu

led

et

– Birthday –

יום הולדת

Ta'arikh

Leida

– Date of Birth (DOB) – תאריך לידה
Khag Hamo

lad

– Christmas – חג המולד
To

lad

a – Consequence –

תולדה
MAKHAR – מכר
The root is MAKHAR usually translated as "Sell"
However, there is another word for 'Homeland' – MEKHORA
At the first sight this word strangely has the root MAKHAR
But, the root of this word is 'KHUR' – meaning something that is dug deep inside the ground – to get deeply connected with the soil.
This is the reason why Homeland in Hebrew is MEKHORA, insinuating a deep connection with the soil – land.
The Hebrew saying "MAKHAR … TMURAT NEZID ADASHIM"
means selling something very valuable almost for nothing.
In Hebrew the root MAKHAR is used to describe addiction.
Addiction – HITMAKRUT – הִתְמַכְּרוּת
Addicted – MAKHUR – מכור
MAKHUR LE'KAFE – addicted to coffee.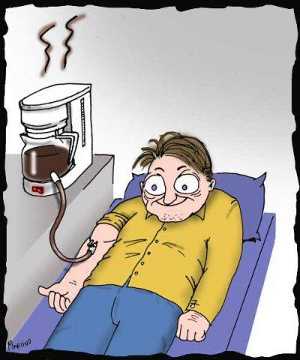 There is an expression in Modern Hebrew – MISKHAK MAKHUR
מִשְׂחָק מָכוּר
lit. "Sold Game", meaning "Fixed Game" – describing a situation, where the outcome (of a negotiation) is known in advance, since it has been "fixed".
Shabbat Shalom,
Yoel & Orly
Many ask us for a permission to redistribute our newsletters. By all means, please do feel free to forward this newsletter to anyone you wish!
Access the archive of our previous posts at:
Subscribe to our newsletters on our website at the bottom of the home page:
https://www.ulpanor.com/category/blog/
________________________________________________________